Just For Fun! Six animal puzzles to download and have fun with.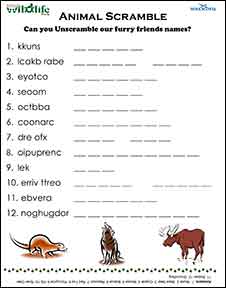 Animal Scramble
Unscramble the letters
to find the name of an animal.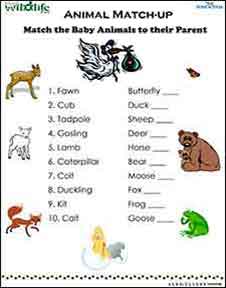 Animal Match-Up
Match the baby animals
to their parent.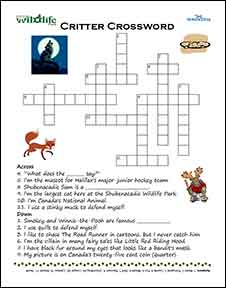 Critter Crossword
Figure out the clues
to fill in the puzzle.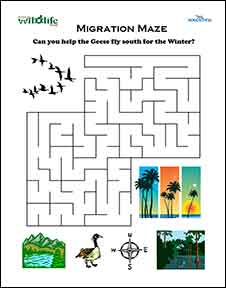 Migration Maze
Help the bird migrate.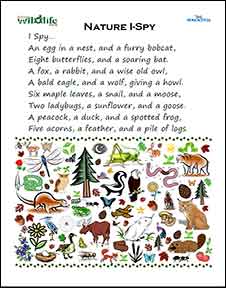 Nature Spy
See what you can find.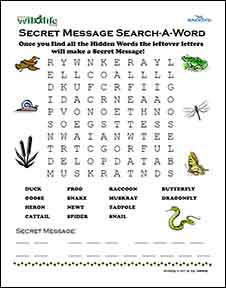 Secret Message in Search a Word
Find the secret message hidden in the the words.